1 Registration
ASAS started at a rainy and stormy morning. This weather lead to a delay for many visitors, so we started 10 minutes later. Our people at the registration desk welcomed everybody, gave them a badge and sent them upstairs to enjoy a warm cup of coffee!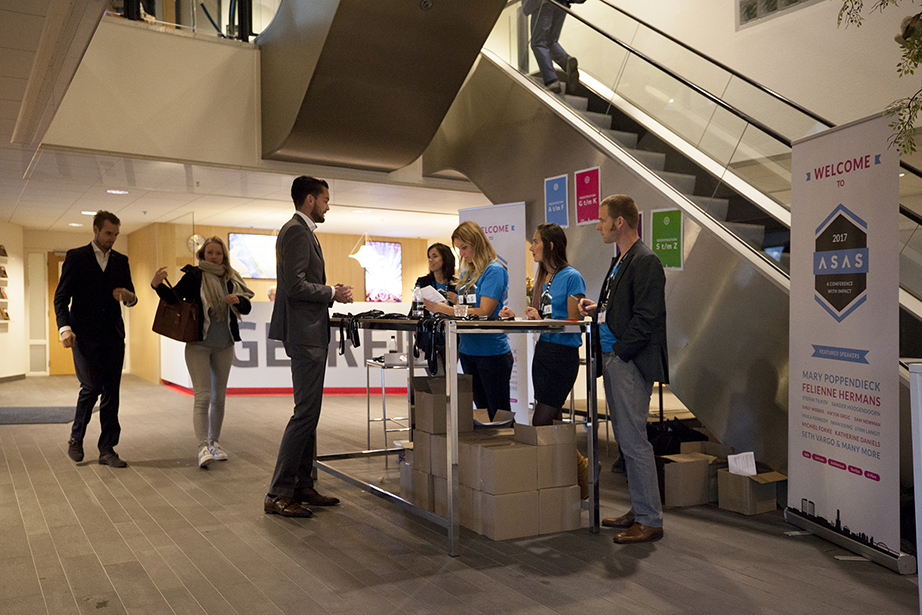 2 Mary Poppendieck Keynote
No one less than Mary Poppendieck provided our opening keynote this year! In a crowded room she talked about organisational architecture for a digital world. Her talk received lots of positive feedback from many visitors and was a great opening of the day!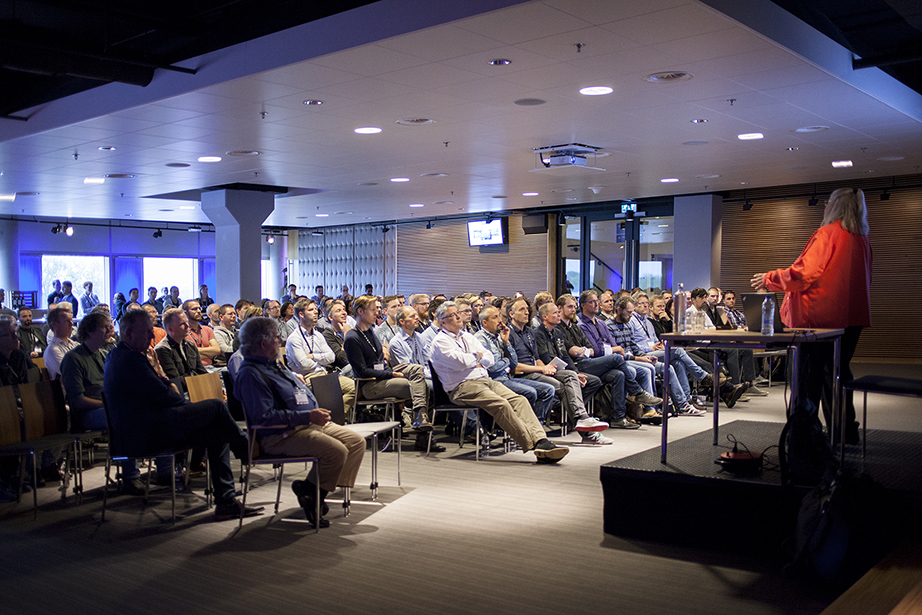 3 Interesting talks
After Mary, many great talks followed. The audience was enthusiastic and that really helped the speakers to give a more energetic talk.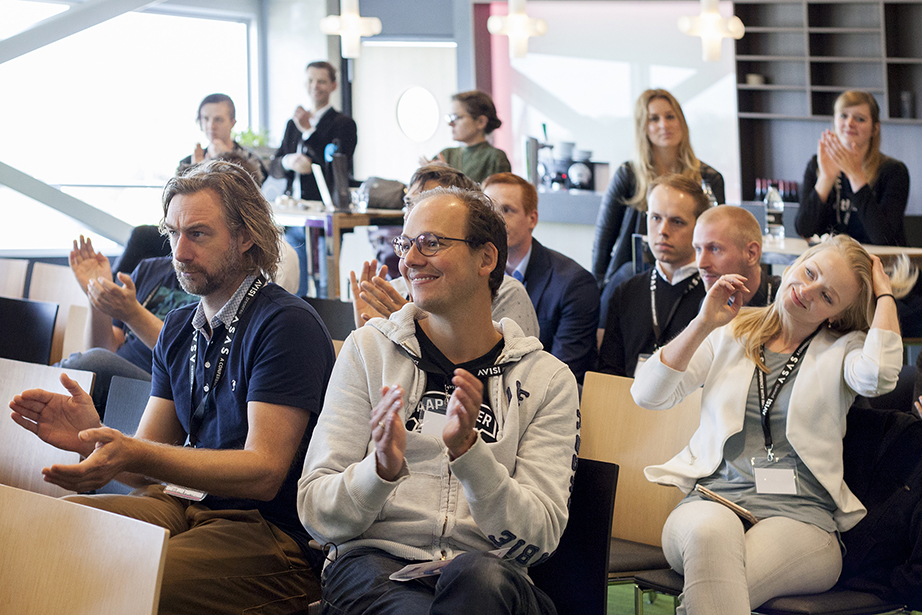 4 Sam Newman
We only have 10 photos to show you, so we can't tell about all the speakers. However, we received lots of very positive feedback on Sam's talk about security and microservices!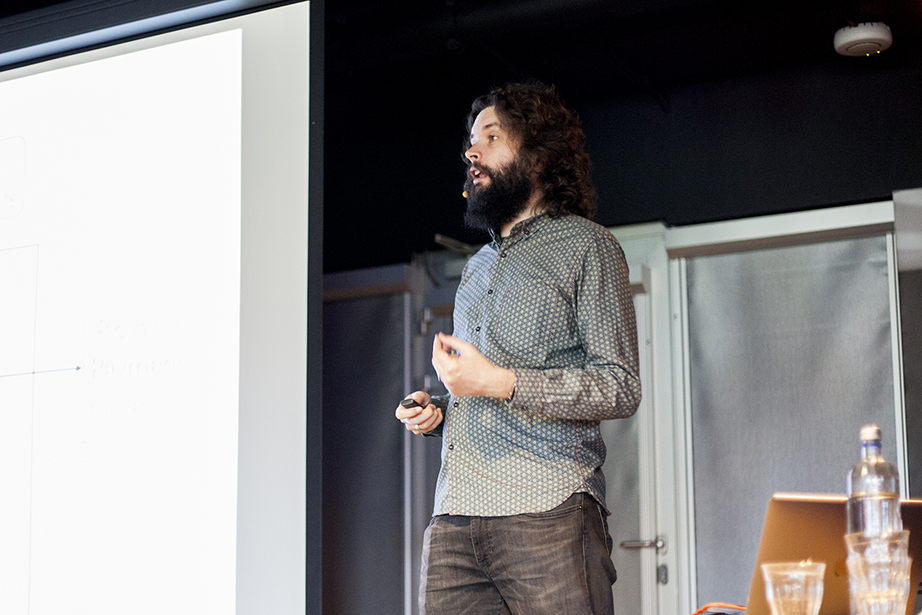 5 Great lunch
Good talks make you hungry and luckily the Gelredome provided us with an amazing lunch!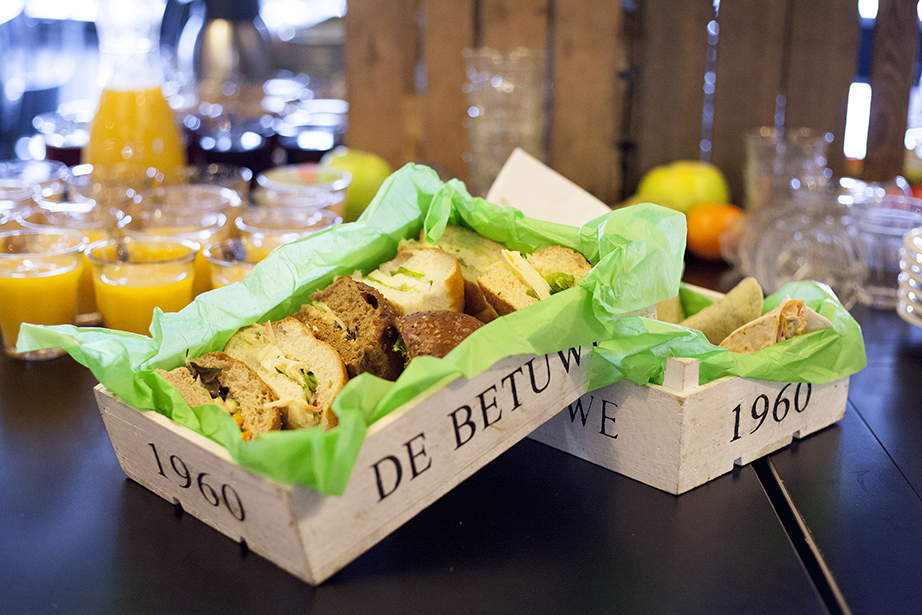 6 Katherine Daniels
Having @beerops talking about effective DevOps and engineering culture was great. Her talk as well received very good feedback at our online feedback form - we liked it ourselves as well!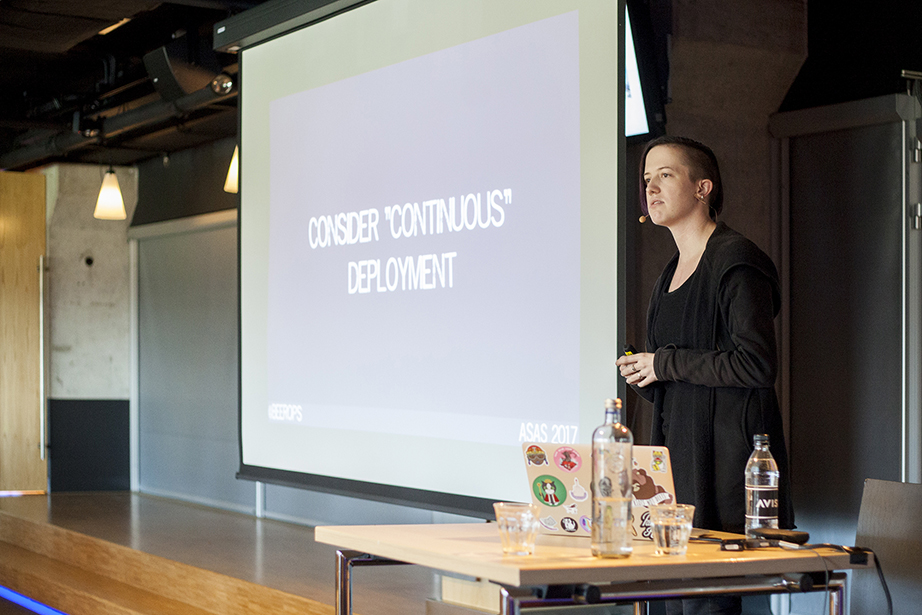 7 Networking
In between the talks there was plenty of room for talking with other IT-professionals and we saw many people engaging in interesting discussions.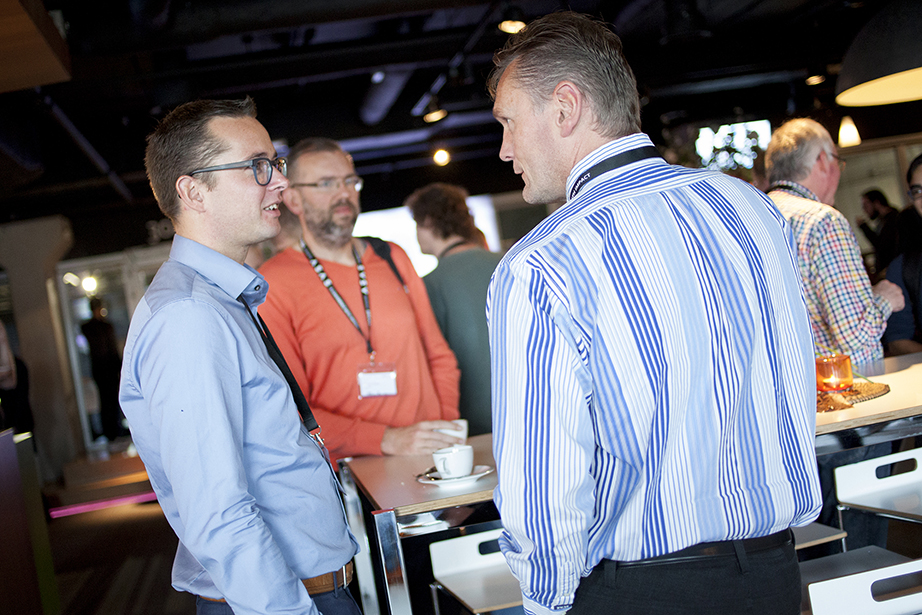 8 Energetic Carlos León
In the last track people sometimes tend to get tired, but luckily we had Carlos León in the Geminizaal. His energy made sure no one was falling asleep!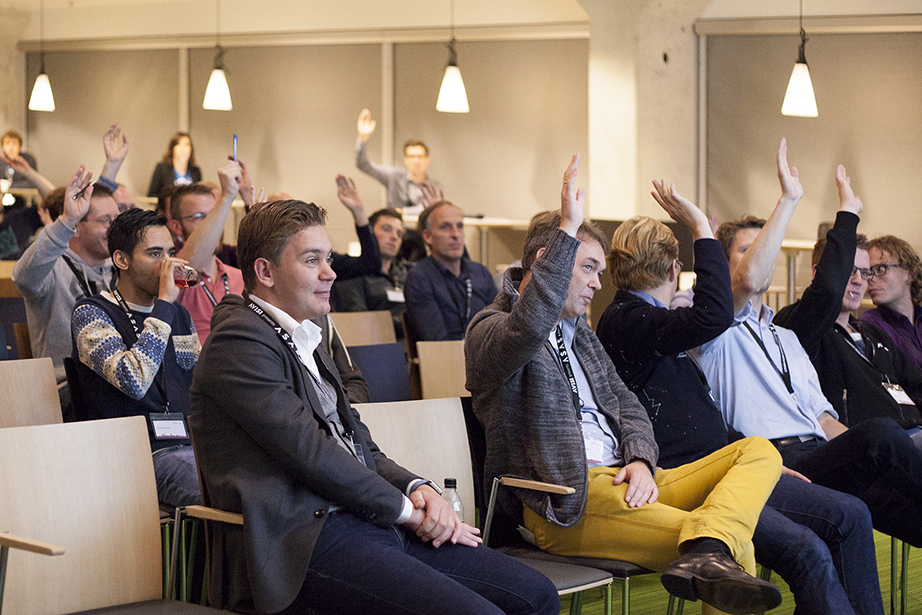 9 Felienne Hermans keynote
Our closing keynote wasn't quiet either: Felienne Hermans talked enthusiastic about spreadsheets being programming and helping kids to learn programming. It was a great closing of the day!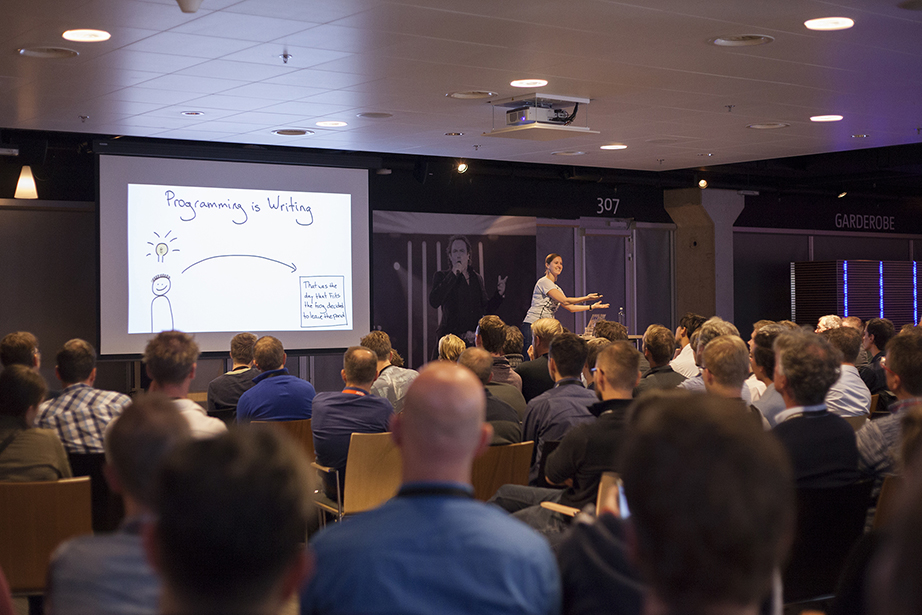 10 Fantastic afterparty
After a day full of learning, we drove to the city centre of Arnhem. There we enjoyed the great food and drinks from Falstaff and really nice live music from Lain & Ronald!